We're a hundred percent sure that Christmas 2021 would be a lot merrier than the previous year. From a growing number of vaccinated individuals to a more relaxed travel protocol, we can expect a brighter, happier, more colourful holiday season. The restaurants, bars, and pubs will be open. Christmas markets and fairs will be in full swing. And family reunions will not be held via Zoom anymore — there's a high chance to see our distant relatives up-close and personal. 
But don't let your guard down! Even if we're in a better place compared to last year, we still need to be extra mindful, especially when celebrating the much-anticipated holiday. If you're planning to travel or invite your extended family over for your traditional Christmas feast, here are 11 ways to have a safe yet merry Christmas: 
1. Do Christmas shopping early (or online)
No Christmas celebration is complete without gift-giving. However, you don't have to wait until the shopping centres are flooded with busy shoppers. You can do your Christmas shopping as early as today or even purchase online to avoid crowds.  
2. Take the feast in a more open space
If you're expecting your extended family to come over, setting up a Christmas banquet in your intimate dining area may not be the best choice. Several studies have confirmed that indoor socializing at home carries a significantly higher risk of transmission than outdoor socializing. With this, it's recommended to bring the party outdoors. 
Use your backyard, garden, and patio, then set up an outdoor dining space. Pay attention to the seating layouts too and encourage social distancing. Expect chilly temperatures so ask your guests to bring their own layers, blankets, and festive masks. 
If the weather doesn't cooperate, plan B should be in a large, well-ventilated family room. Limit the furniture pieces to create a more open layout. And
3. Limit the number of guests
2021 might be better than yesteryear but now is still not the best time for big parties. Keep your social gathering exclusive for close relatives and friends only. If possible, ask them to get vaccinated or undergo quarantine prior to the event.  
4. Go for a-fresco dining and restaurant takeaways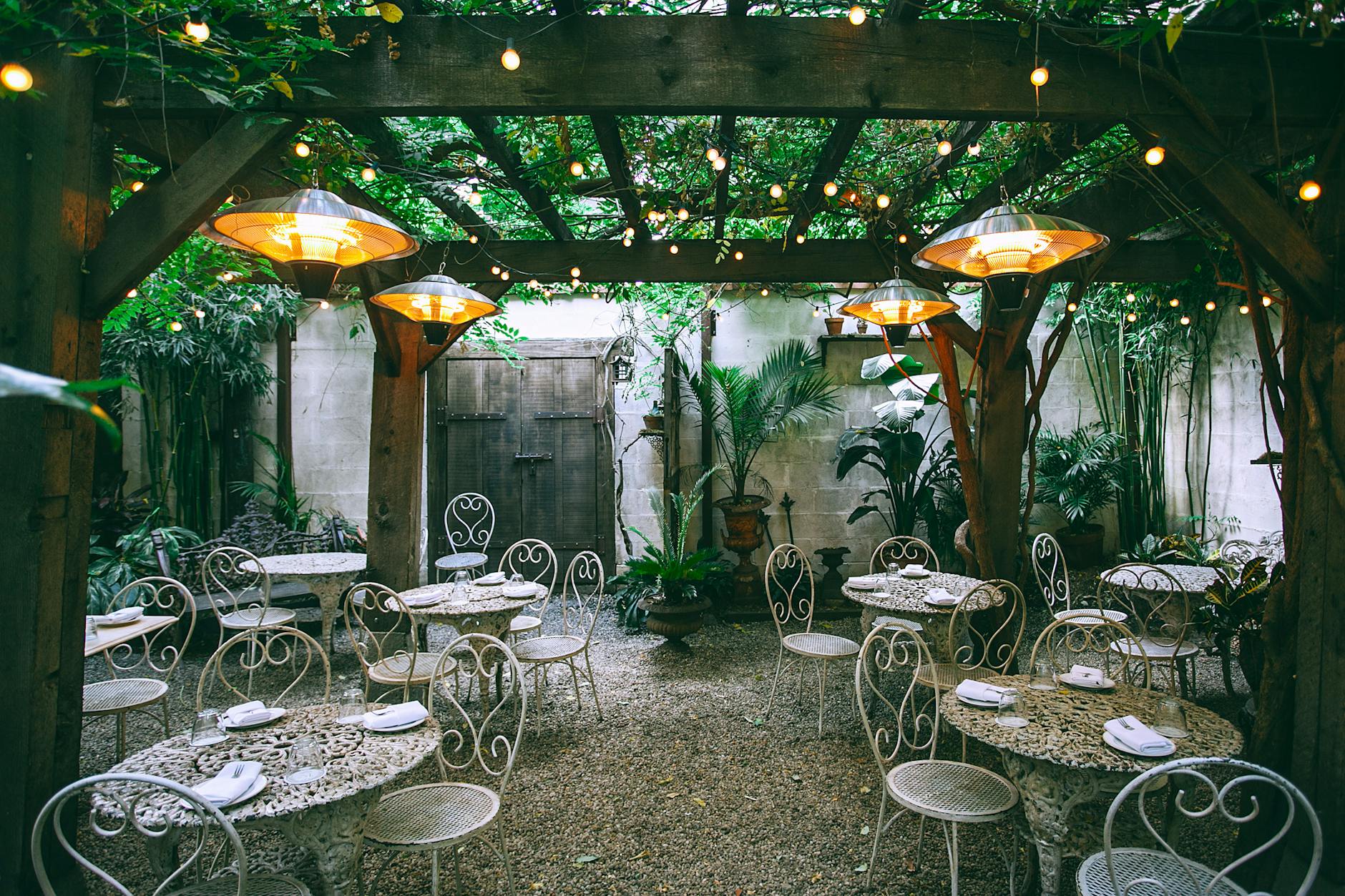 Too busy to prepare meals at home? Luckily, restaurants are great options for your family's annual Christmas celebration. A lot of restaurants, like this restaurant in Cork city, have al-fresco dining options for a safer and more comfortable dining experience. They also have special Christmas menus that are fit for the holidays. 
Just take note of their business hours so you can adjust accordingly. Most restaurants are closed on Christmas day itself and may have an earlier closing time on the 24th. 
5. Visit crowded Christmas markets with caution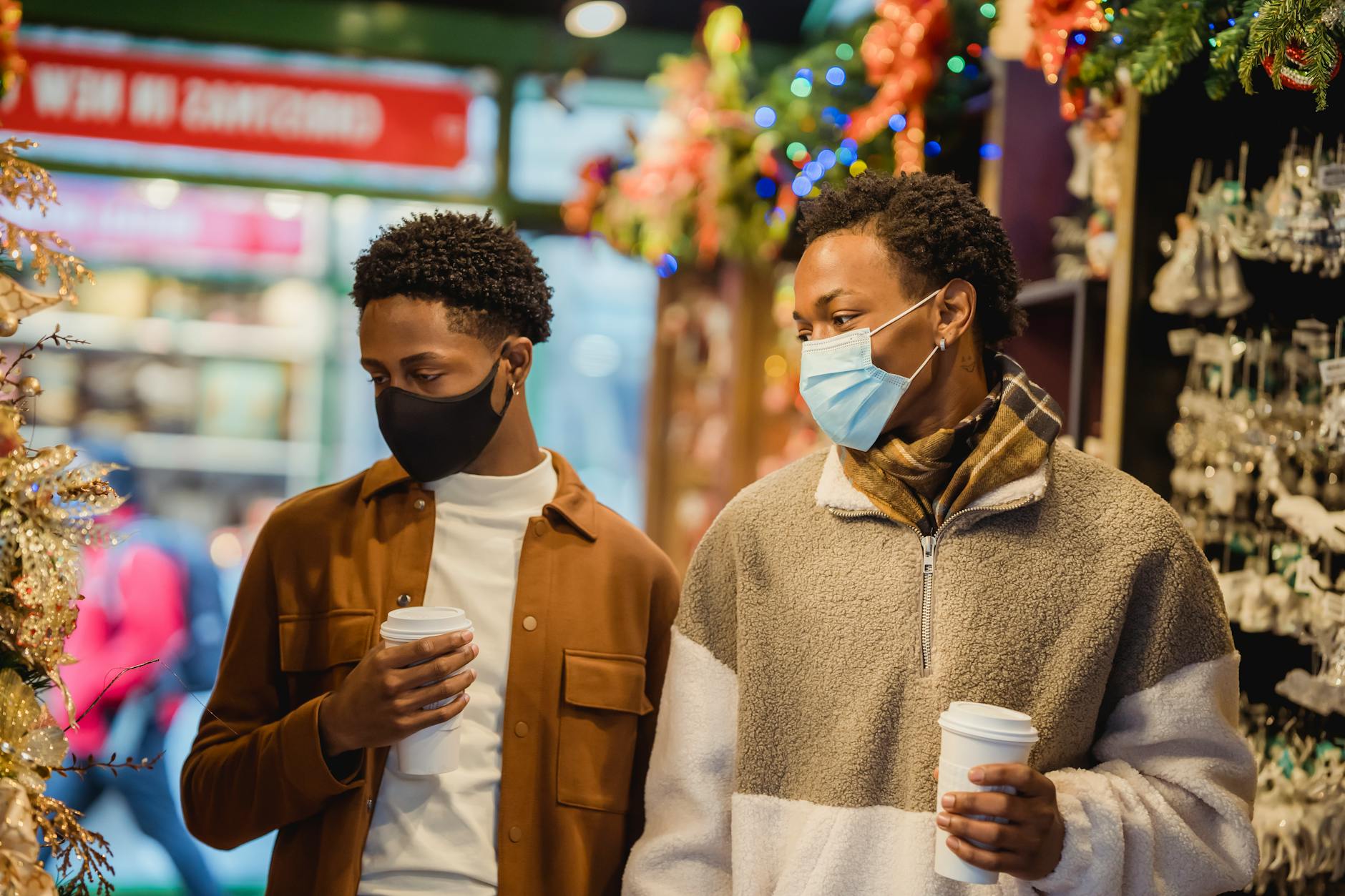 Who doesn't love Christmas market stalls and food carts and restaurants with seasonal treats? It's fun to hop from one stall to another while the streets are adorned with Christmas lights and decorations. Just time your visit right to avoid potential viral transmission. Follow health and safety guidelines too, like keeping your masks on, maintaining a safe distance from others, and leaving kids at home. 
6. Opt for outdoor Christmas attractions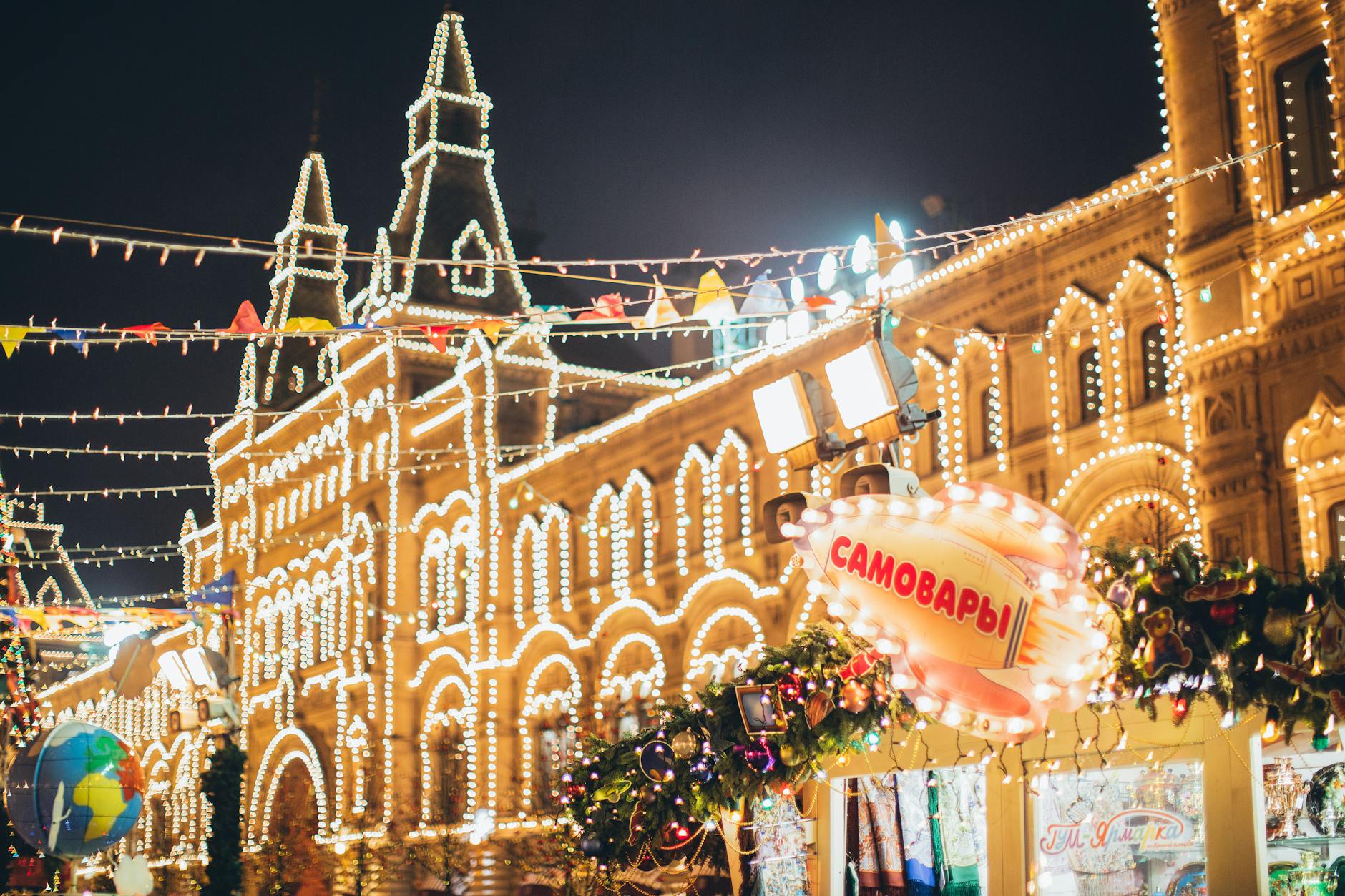 Okay, children love Christmas more than we do. The last thing they want is to be left at home when there are a plethora of attractions and activities to partake in. To fuel their wanderlust while keeping them safe, opt for Christmas experiences held outdoors. 
Avoid intimate, indoor settings and opt for open spaces. If you're in Ireland, you can find parks and gardens transformed into fairs and enchanted trails, and winter wonderlands. You can also find castles with magical light installations, train rides, and horse-drawn sleigh rides. 
7. Lower your alcohol consumption 
Whether you're planning to drink at home or in a fine restaurant in Cork City, we need better judgment and awareness so mind your alcohol, people. Instead of hard liquor, go for wine, cocktails and mocktails, mulled wine, low-booze beer, and champagne to keep the night alive without getting too drunk. 
8. Don't forget to include nutritious meals 
We're more diet-conscious than ever. Sure, Christmas dinners only happen once a year so we should feast on everything delectable but don't forget your health! Incorporate healthy meals into the mix, including fruit and vegetable salads, steamed, baked, roasted, or grilled options, and nutritious drinks. 
9. Don't let your guard down
Even if you're spending Christmas with your close relatives, keep in mind that you might not be living in the same household. Maintain a good physical distance. Encourage wearing of face masks. Keep sanitizers handy. Avoid too much physical contact. And no sharing of meals and utensils, please!
10. Look for COVID-safe activities and entertainment
Even in the comfort of your home, you can feel the spirit of Christmas. Below are some of the best ways to spend a fun holiday at home without the risk of COVID-19 transmission. 
Prepare your own meals 

Or opt for restaurant takeaways for your potluck

Avoid holding hands while praying before the meal

Seek help from kids when decorating the house and the tree

Create a little advent calendar with festive activities for each day leading to Christmas day

Christmas trivia games

Family-friendly Christmas movies

Christmas classics storytelling

Karaoke and Christmas carols, with microphones sanitised after every use (or better, each household must bring their own mics!)
11. Prioritize the traditions that mean the most to you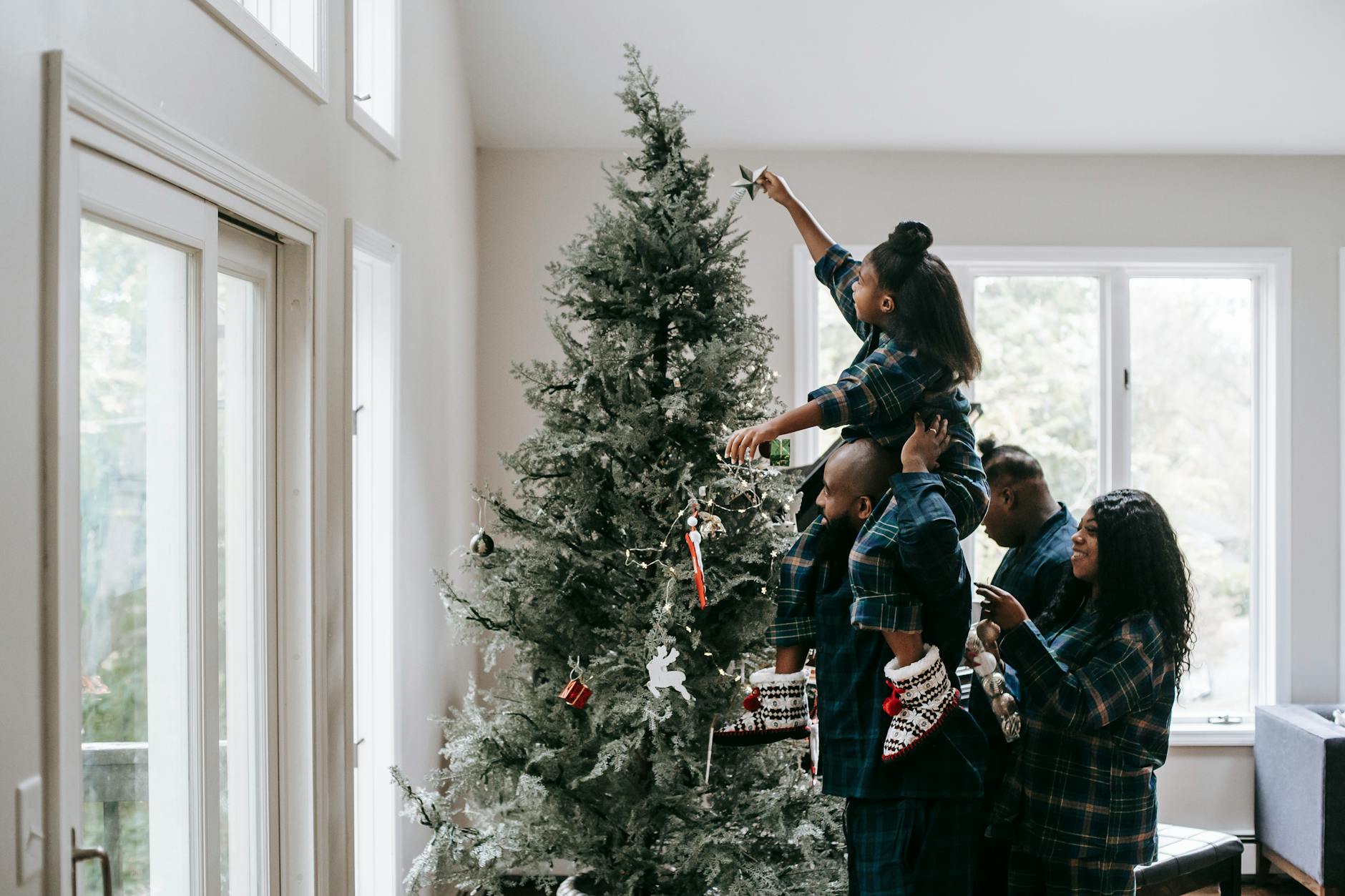 Don't follow other people's way of spending Christmas if they're not really your thing. You don't have to go on a shopping spree, meet Santa, or fill the table with loads of food, to make your Christmas worthwhile. Instead, prioritize and preserve the traditions that mean the most to you and your loved ones. Nothing beats a Christmas menu and celebration with a personal touch. 
Author Bio: Carmina Natividad is a self-proclaimed foodie who enjoys discovering hidden gems and writing engaging articles about food, travel, and lifestyle. And yes, she loves cocktails and happy hours too! To know more about yummy food and drinks, you may visit Greenes Restaurant Cork.